A responsible and eco-friendly transport company
Every company that takes itself seriously strives to define the sustainability of its operations.
We also strive to take serious action.
Don't believe everything (anything) you hear
Let's start off by saying that we are by no means a perfect company, nor do we try to pose as one. We can only state that we take corporate responsibility and environmental issues very seriously and try to think of what we can really do to make a difference. And when we do come up with it, we will follow through and do it. It is also good to be aware of the fact that our discussions surrounding corporate responsibility always involve both the present moment and our vision for the future, and we consider both of these to be important. We must do what we can here and now, ASAP, and also place goals for where we want to be in the future. However, we must always measure our responsibility based on our actions, not on visions and speeches.
People care
We take care of our professional top talent. We actively organise various training sessions for our employees, and we are able to train our own drivers even up to professional proficiency. We care about our employees as human beings: about their sleep, nutrition, exercise and mental capital. How they are and feel. We create a sound working culture of equality and well-being through our wellness programme. We invest in offering people work that provides them with meaning, appreciation, caring and community.
Customer care
We put a lot of stock in providing an excellent customer experience. The better we communicate and help our partners succeed and develop, the greater our own success will be as well. We believe in curiosity, constant learning and passionate doing. We don't think we know everything and we don't make our decisions behind closed doors, but we are ready to listen and learn from each other as well as from our customers. That is what strategic partnership with Rekka is all about. In our view, cooperation hones the competitive edge of both companies, which enables future growth for both.
Green care
Sustainable development is as important to us as it should be to every company. We know that the logistics sector puts a tremendous strain on the environment. For this reason we also wish to find solutions that can help the situation tremendously. Careful route planning allows us to save time and fuel. Through our customer network we optimize each delivery so that the truck will be fully loaded as it heads out as well as when it comes back. We are currently involved in developing new more environmentally sound logistics solutions starting with new trucks that produce significantly fewer emissions.
Our goal is to reach carbon neutrality by 2030.
Here's how we'll do it:

Route optimization and efficiency

Creating outgoing and incoming loads with the help of our extensive customer network

Monitoring the driving behaviour of each driver to optimize fuel consumption and durability of equipment

Renewing large-capacity equipment

Lightweight and environmentally safe transport tanks

Proactive maintenance using data 

Added safety with digital tire pressure monitors

Option for customers to compensate for carbon dioxide emissions

Developing the entire industry in cooperation with customers, partners and staff

Alternative more eco-friendly fuels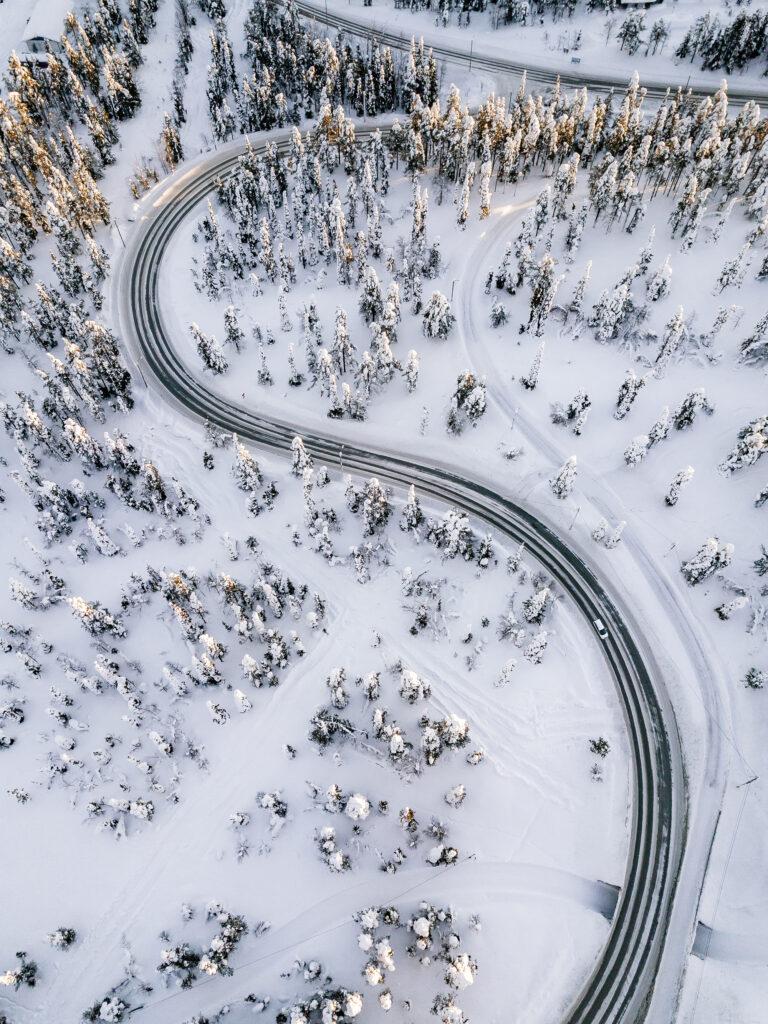 We are sort of like a typical transport company and we ask how far can sort of like a typical transport company go?
We strive to improve continuously to provide our customers with the best possible service. We are members of the Reliable Partner programme and we have been internationally assessed by SQAS. We are also certified with regard to the ISO 9001 quality management system and the ISO 14001
environmental management system.